The Top 5 Cyber Forensic Companies in 2023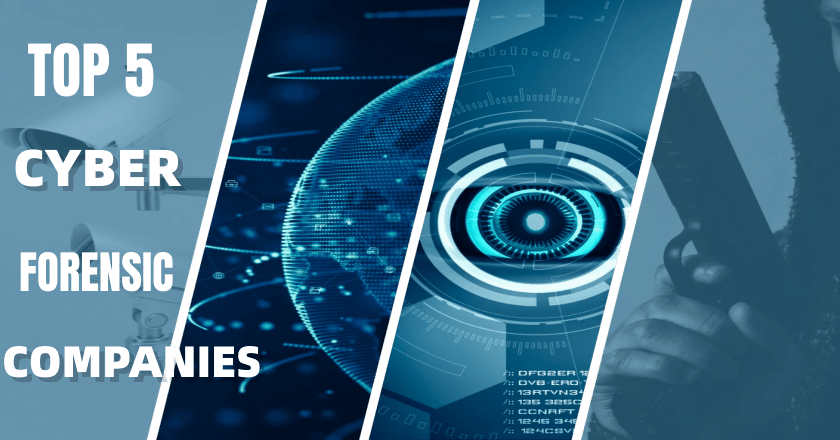 Introduction
Cyber forensics has a number of specialties, each of which addresses a particular class of digital device or online danger. This can range from network forensics, which focuses on following digital communication, to mobile forensics, which deals with data on mobile devices, to computer forensics, which concentrates on computers and data storage devices.
The most effective cyber forensic companies have a wide range of specialties.These companies provide swift incident response services, minimizing the impact of cyber attacks and ensuring business continuity. Their expertise helps in containing breaches and restoring systems. They retrieve, analyse, and report on digital evidence using the most recent tools and their expertise, supporting the administration of justice or fortifying cyber security measures.
Stay with us, as we reveal the top five cyber forensics companies in 2023, highlighting their competitive advantages, the services and products they provide, and the impact they have had on the industry.
Reviews on Top 5 Cyber Forensics Companies
Cyber forensic companies play a critical role in addressing the escalating risks posed by cyber threats. A variety of cyber forensic companies  have over time come to dominate this industry by offering cutting-edge goods and services. In 2023, the following businesses is ranking among the top five in the sector of digital forensics:
1. MSAB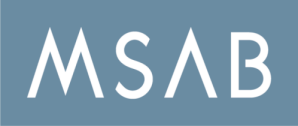 Throughout the course of its existence, MSAB has evolved into one of the most significant players operating on the international market for digital forensics. The use of robust forensic tools is a specialty of MSAB. The company's headquarters are located in Stockholm. The XRY suite, which is used for mobile extraction, XAMN, which is used for data analysis, and XEC, which is used for system administration are all offered by the firm. Customers have access to each and every one of these options. Reviews that were submitted by customers indicate that MSAB's solutions provide fast and reliable extraction and decoding, in addition to an intuitive user interface that makes it easier to carry out effective investigations. On the other hand, smaller businesses have pointed out that the cost can be exorbitant, particularly when taking into consideration the frequent revisions that demand additional investment. Despite this, MSAB is unwavering in its determination to carve out a particular market place for itself by concentrating on the delivery of innovative solutions to aid law enforcement agencies all over the world.
2. Magnet Forensics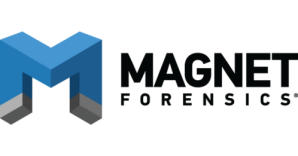 This cyber forensics company, which is based in Canada, has become rather well-known due to the robust and user-friendly suite of products that it provides. These products include the Magnet AXIOM, which is used for data recovery, and the Magnet IEF, which is used for internet evidence finder. Magnet Forensics is well-known for its ability to collect evidence from a diverse range of devices, providing investigators with a thorough response as a result. Because of this talent, the organization has garnered recognition from a variety of sources. Users, on the other hand, have voiced the opinion that they believe they require more in-depth training as a result of the steep learning curve. Despite this, the company's commitment to innovation and the overall high quality of its products have resulted in a great deal of positive comments and responses from customers.
3. SalvationDATA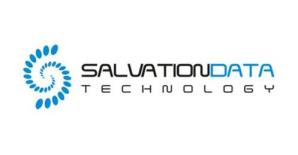 SalvationDATA, founded in China and boasting more than two decades of experience, provides comprehensive digital forensics solutions . Their services span from single digital forensic technologies, such as database forensics DBF, mobile forensics SPF Pro, video forensics VIP2.0, and data recovery DRS, to integrated digital forensic lab. Examples of the former include video forensics, database forensics, and mobile forensics. The strength of the organization resides in the complete suite of services and products it offers as well as the extensive cooperation it maintains with law enforcement authorities all around the world. The cost-effectiveness and ease of use of their tools are emphasized by the testimonials of their previous customers. They also value the comprehensive assistance that SalvationDATA provides, which includes both online and in-person training classes.
4. Cellebrite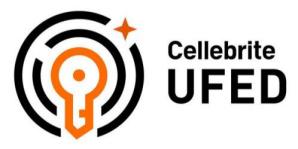 Cellebrite, an Israeli business, has been at the forefront of providing digital intelligence solutions to law enforcement, military, and intelligence agencies since the year 1999. They are experts in the collection and analysis of data from mobile devices. Their Universal Forensic Extraction Device (UFED) is a tool that has gained widespread acceptance and appreciation for its capacity to extract data that has been deleted or hidden as well as bypass user locks. The corporation has been called out for the possibility that their technology could be misused by unapproved entities, which raises both ethical and privacy concerns. Despite this, customers usually praise the very effective tools, extensive device support, and ongoing updates that Cellebrite provides to keep up with the ever-evolving mobile technology.
5. TCS Forensics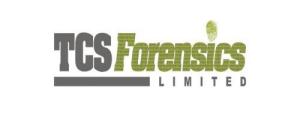 TCS Forensics is a specialist forensics company that has its headquarters in Canada and provides services such as the investigation of computer crimes, the recovery of data, and the provision of expert witness testimony. One of the things that sets them apart from the competition is the fact that they take a multidisciplinary approach to digital forensics. This is just one of the many things. Even though the majority of their operations are carried out within North America, they have been a popular choice among their customer base as a result of the provision of high-quality services. TCS receives a lot of positive feedback from customers praising the company for how quickly they answer, how professional they are, and how informed they are. TCS has been singled out for particular commendation due to the exceptional job that the company has performed in challenging and complex circumstances.
In the complicated realm of digital forensics, these cyber forensic companies are more than just digital forensics software providers; they are also indispensable collaborators. They continually evolve, innovate, and adapt to the fast changing technological world, and as a result, they are able to provide solutions that are sturdy and up to date, which assists in the maintenance of justice. Nevertheless, just like anything else, there is always room for development in certain areas. By resolving these issues, these corporations will not only solidify their place at the vanguard of the business but will also make a substantial contribution to the overall direction that digital forensics will take in the future. The significance of their work is difficult to overestimate given the ever-increasing presence of various forms of technology.
Trends and Innovations in Cyber Forensics in 2023
The year 2023 is a pivotal year for the development of cutting-edge technology in the field of cyber forensics. The need for approaches that are increasingly resilient and advanced to analyze, recover, and safeguard data increases in tandem with the growth of our collective digital footprints.
The fields of artificial intelligence (AI) and machine learning (ML) are gaining popularity and show great potential for revolutionizing digital forensics. These tools help automate the analytic process, find patterns, and forecast future risks to cybersecurity. In particular, predictive analytics enabled by AI provides assistance to forensics corps in their efforts to preemptively combat cyber attacks, resulting in reactions that are both quicker and more effective.
The substantial shift towards cloud computing has also increased the prominence of cloud forensics. As more data is kept in the cloud, it is essential to use specific forensic methods to look into cloud-based cybercrimes.
But these developments also bring with them brand-new difficulties. As technology develops, so do cybercriminals' tactics. It has become more challenging to identify unlawful activity due to the popularity of encrypted devices and the growing use of cryptocurrency. Additionally, in 2023, cross-jurisdictional problems and privacy laws will continue to be tough obstacles for digital forensics companies.
Cyber forensics are being impacted by new cybersecurity trends. IoT forensics are becoming necessary as Internet of Things (IoT) devices proliferate and broaden the landscape for potential cyber threats. The constant evolution and improvement of forensic tools and procedures is required due to the growing sophistication of cyber threats.
Another development worth noticing is the application of blockchain technology to cybersecurity. Although it has historically been linked to cryptocurrency, secure data storage, verification, and sharing has the potential to improve the reliability of digital evidence and forensic procedures.
As a result, 2023 will bring forth both quick gains and brand-new difficulties for the field of cyber forensics. To keep up with this rapidly changing industry, the cyber forensics companies must constantly develop and adapt.
Conclusion
As we've seen, 2023 has been an extremely innovative year for the field of cyber forensics. The most reputable companies in the field, like MSAB, Magnet Forensics, SalvationDATA, Cellebrite, and TCS Forensics, have pioneered the way with the advanced tools, all-encompassing services, and specialized knowledge that they offer. These companies have not only assisted government agencies and corporations in making important advancements in the face of digital dangers, but have also been instrumental in directing the path that cyber forensics will take in the future.
Despite the ever-changing nature of cyber threats and the challenges they pose, these cyber forensics companies continue to adapt and evolve to maintain an edge in this critical industry. Their dedication to upholding the integrity of digital data and protecting our digital places is demonstrated by their unwavering pursuit of excellence.
The digital forensics sector is expected to keep expanding quickly in the future. While the continuing digital transformation will increase need for advanced digital forensics solutions, emerging technologies like blockchain, artificial intelligence, and machine learning are likely to further hone forensic procedures.