Data Recovery Tips for Western Digital Hard Disk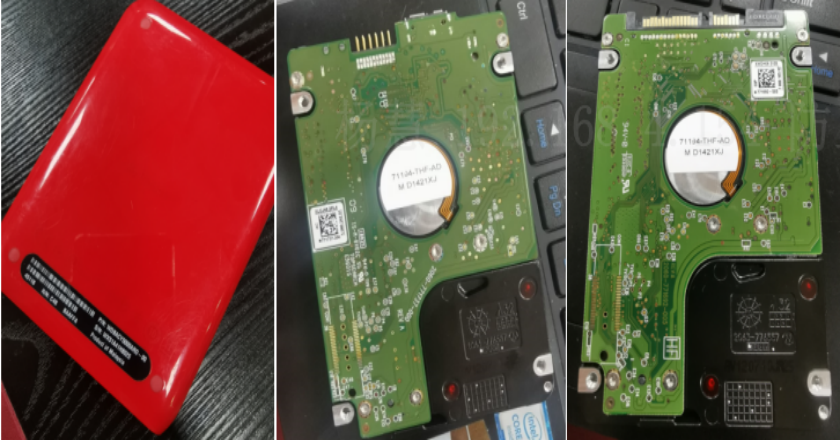 Overview
Recently, a customer contacted us and needed the data recovery of Western Digital hard disk. When the hard disk connected to the computer, it can be viewed in the device manager, but not in the disk management, which will cause the disk management stuck.
This phenomenon is relatively common. When encountering this kind of hard drive data recovery, we firstly need to remove the casing. After removing the casing, we can see the circuit board with the USB interface. However, USB circuit boards can only transmit data, and cannot avoid and repair malfunction, so we need to replace them with SATA circuit boards.
The number of the circuit board in the above figure is 2060-771737-000, and the corresponding matching SATA circuit board number is: 2060-771692-005. After replacing the circuit board, we need to use a heat gun to replace the ROM chip on the circuit board.
Steps in the Process of Hard Disk Data Recovery
Step 1.  After replacing the circuit board, connect the hard disk to the DRS Data Recovery System hardware unit, the hard disk can be recognized normally, and use the "Disk Diagnostics" to detect the condition of the hard disk.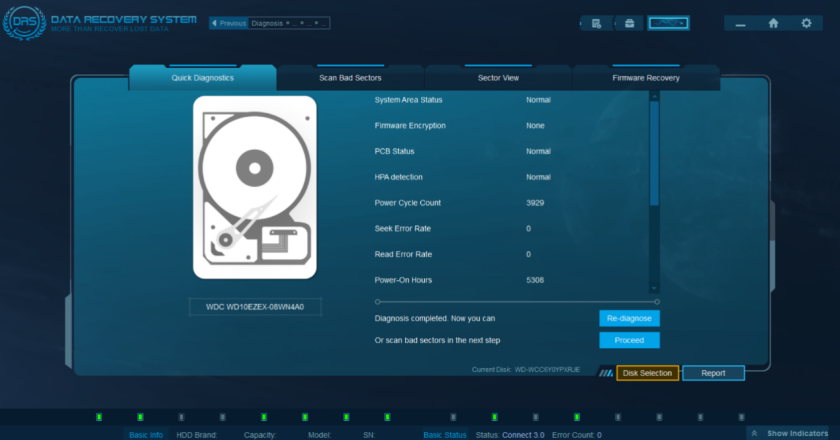 Step 2.  Check the hexadecimal value and find that the data is abnormal, and the partition information cannot be viewed. This is because after replacing the SATA circuit board, the disk will be encrypted so the real data information cannot be viewed. Therefore, we need to take measures to decrypt the hard disk.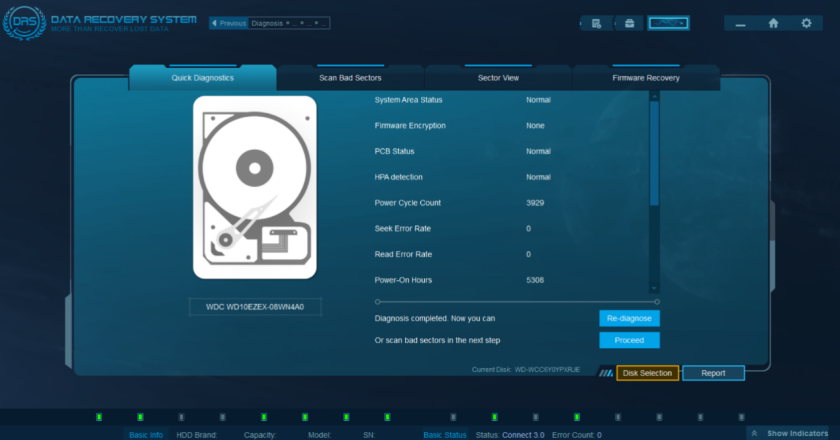 Step 3.  Select "Firmware Recovery", then select hard drive brand: Western Digital.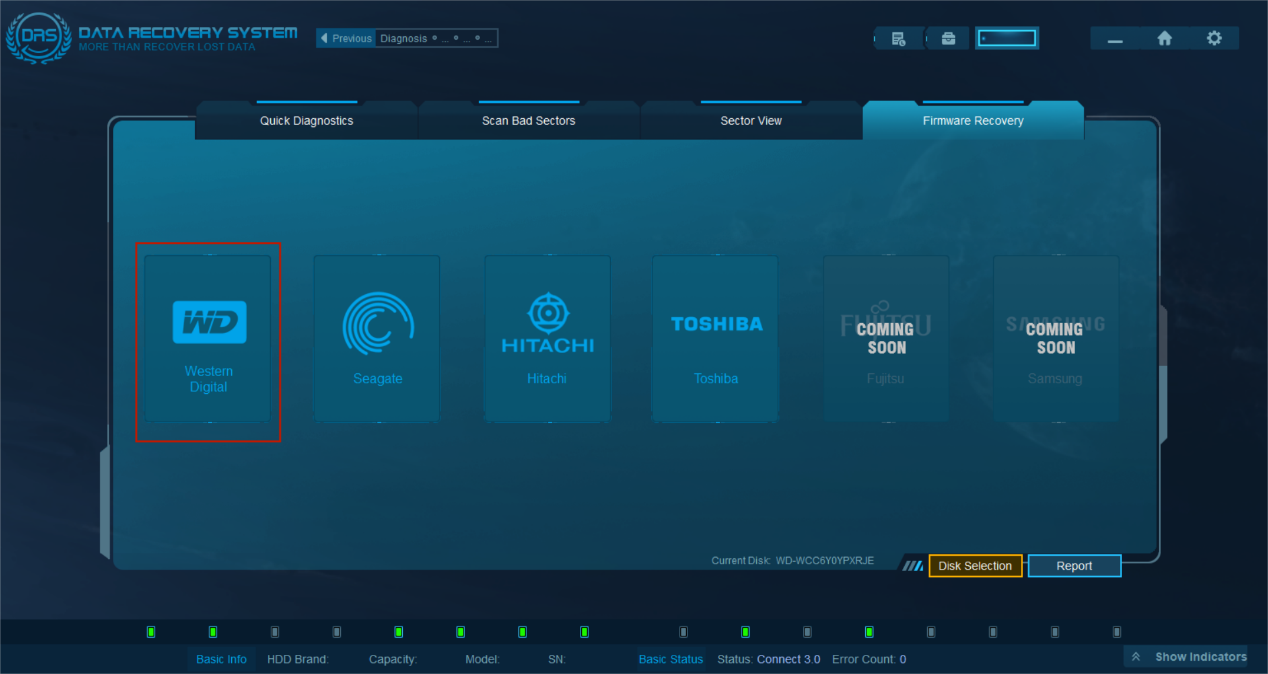 Step 4. Load firmware information, choose "Load from Disk.
Step 5.  Wait for the loading to succeed.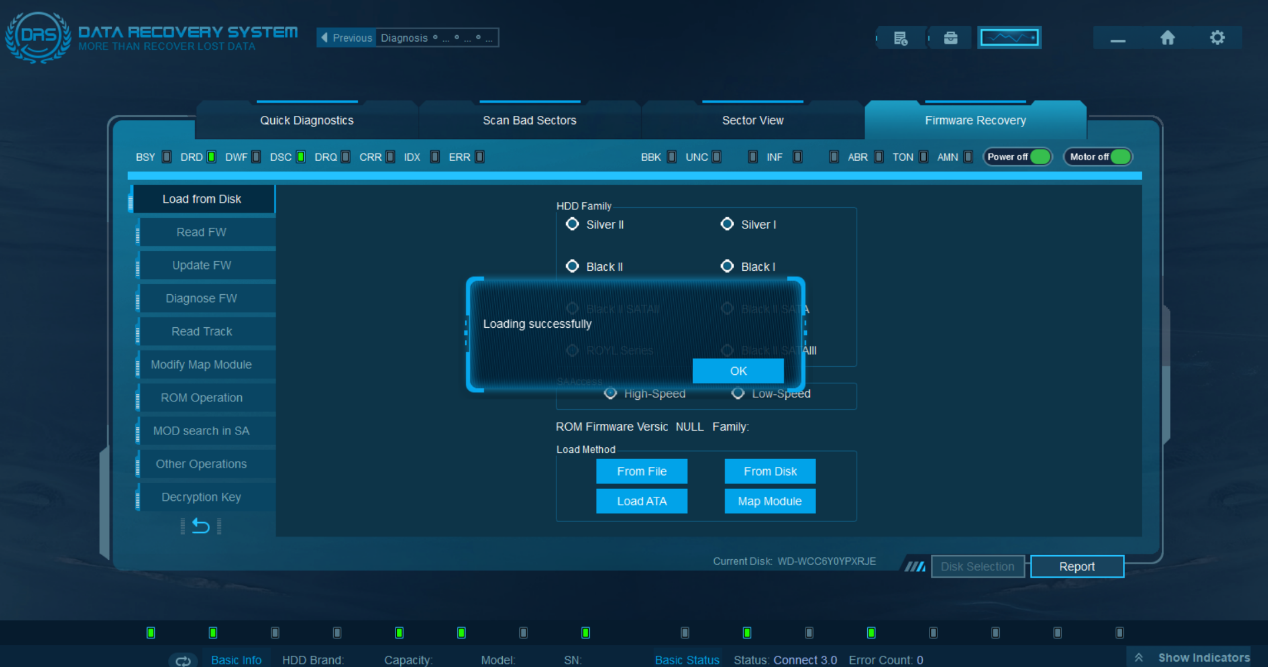 Step 6. Obtain the decrypted key file.
Step 7.  Set the decryption algorithm.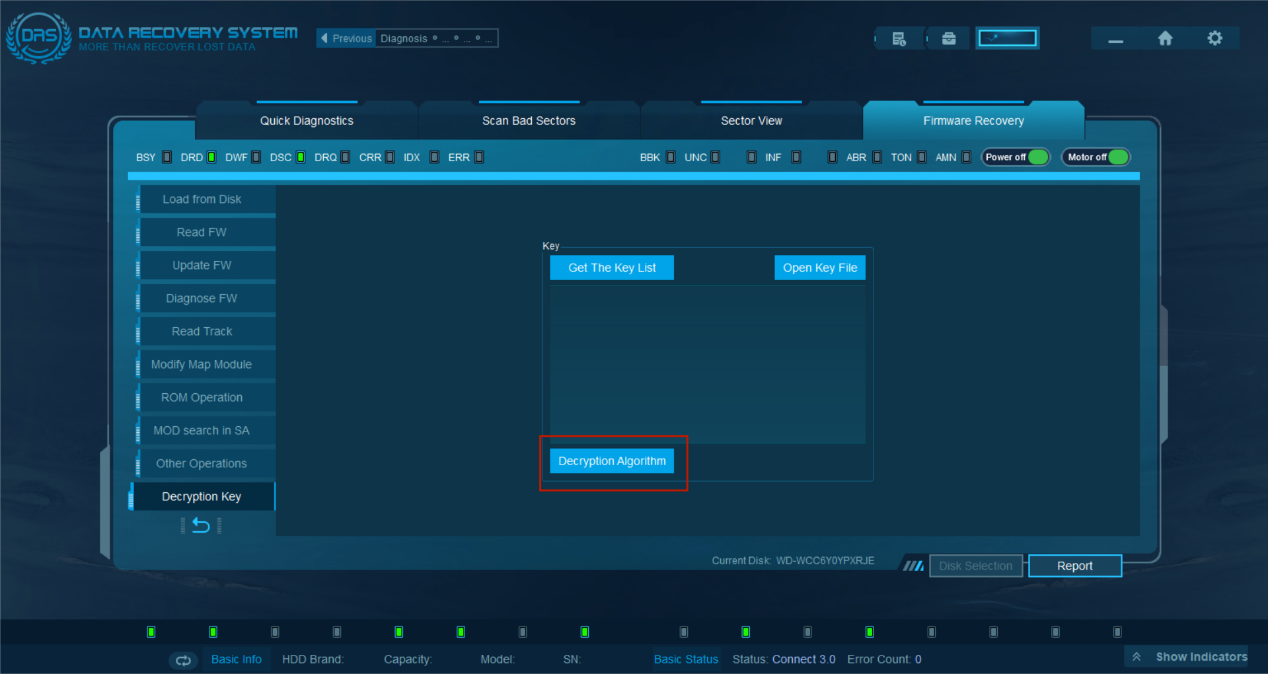 Step 8.  View the decrypted data, the data returns to normal, and the partition information can be viewed.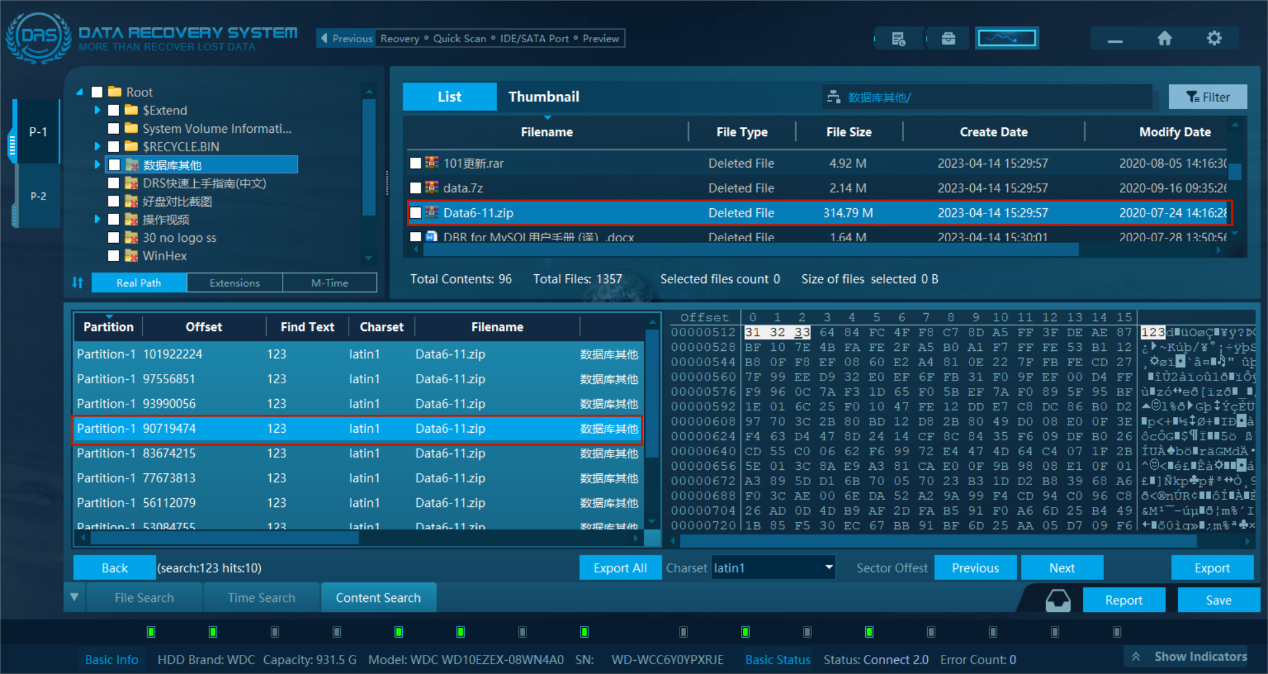 Step 9.  Select "Quick Scan" to obtain partition data and perform data recovery.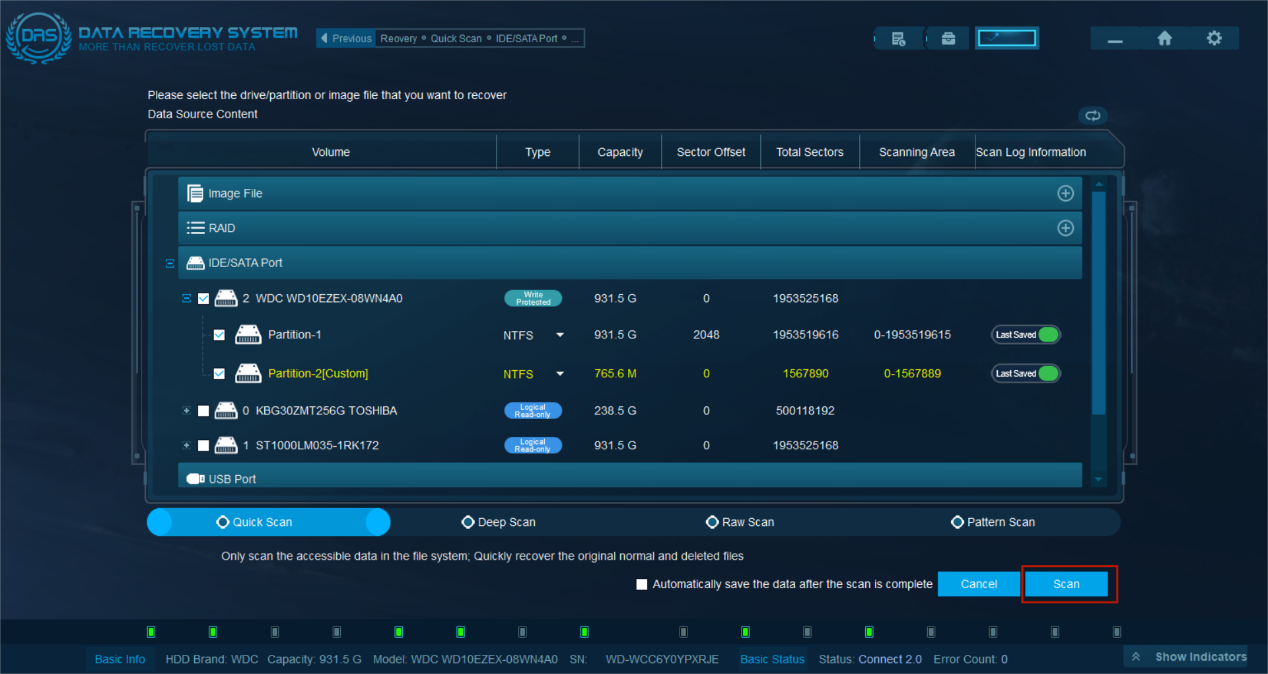 Conclusion
It is a normal phenomenon that the hard disk is damaged. When repairing, it is often necessary to replace the circuit board with which has a SATA interface and don't forget to replace the ROM chip. Other problems may be encountered after the replacement, relevant solutions need to be given according to specific problems, so as to complete the file savers data recovery. If you want to know more details about DRS data recovery system, please contact SalvationDATA for consultation.