How Do Digital Forensics Investigators Work?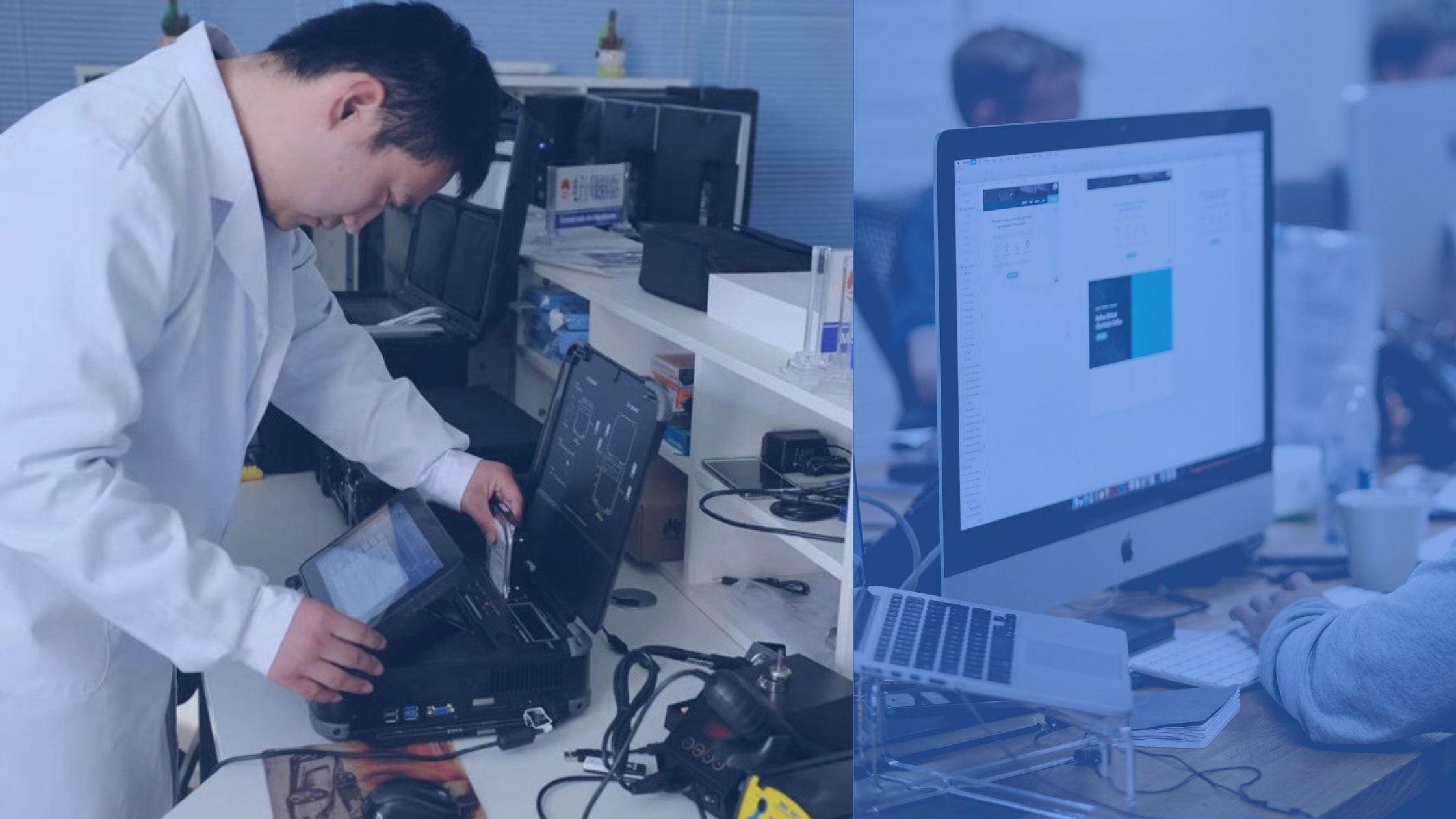 The Role Of Digital Forensics Investigators
Digital forensics investigators play a crucial role in digital forensics investigation and also cyber security among investigation teams. 
With their advanced data retrieval and incident analysis skills, numerous cases involving commercial espionage, organized cybercrime, hackers, financial fraud, pornography, kidnapping, drug dealing, terrorism, and the storage and dissemination of illegal content could all be under-investigated effectively and accurately.
Professional digital forensics investigators have keen analytical skills and advanced technical capabilities. 
In addition to daily analysis and investigation, several functionalities they're also acting:
Involved in guiding the formulation of relevant laws and standards.

Being experts at dealing with people especially those involved in crime investigation.

Have a talent for conveying conclusions to other depts for fast case-cracking.

Good at finding and discovering clues from conversations. 
Most of the digital forensics investigators work for law enforcement agencies and the criminal justice systems in various countries.Besides, some come from the security departments of private companies since many of them would hire them, including banks, insurance companies, accounting firms, information technology providers, network security departments, and private investigative agents.
It's an outstanding and important position for plenties of industries in security departments.
What Do Digital Forensics Investigators Usually Do?
They are specifically responsible for fixing, identifying, acquiring, and analyzing digital evidence related to criminals or criminal behavior. 

Generally speaking, the main job of a digital forensics investigator is to conduct digital evidence investigation and analysis of criminals and activities. They are committed to recovering hidden, corrupted, encrypted, or deleted information related to the case. Meanwhile, they also need to ensure the integrity of this digital evidence so that it can be used in court cases.
In addition, professional judgment and suggestions conveyed from digital forensics investigators sometimes make a huge difference for law enforcement officers and prosecutors on the validity of relevant digital evidence. In certain cases, face-to-face communication with criminals or victims has chanced to be conducted, since clues can often be found in the conversation.
A Day Of A Digital Forensics Investigator
What does the daily work of a digital forensics investigator look like? Although each case is different, digital forensics investigators usually use similar procedures to conduct their daily investigations, including:
Preparation work and development of survey plan: Make a plan for the daily digital forensics work, what time and what to do, what forensic tools and techniques need to be used, etc.
Routine work:

Site inspection, identification, acquisition, and preservation of evidence
Quickly fix, identify, acquire and save relevant digital equipment and digital evidence from the scene of the case.

Data analysis: Mirror the acquired digital devices and then extract and analyze the data in the mirror file, such as tracking the action trajectory of criminals, communicating content, transaction records, computer log information, etc.
Record and sort out findings: According to the analysis of digital data, sort out clues and evidence related to the case, and make records.
Submit investigation report: Form an investigation report based on the clues and evidence analyzed.
What Are the Responsibilities Of A Digital Forensics Investigator?
To protect digital devices, systems, and network equipment from interference. Sometimes the criminals may use wireless technology to break the digital evidence remotely. Digital Forensics Investigators must make sure all the digital evidence be preserved well.
To use specialized applications and software products to supplement their own technical skills. They need to stay tuned with digital forensics solutions providers like SalvationDATA to acquire the latest professional forensics tools to help them identify, acquire, analyze and protect forensic data.
To identify and track data trajectory. Digital Forensics Investigators must have the capability to identify and track the action trajectory of criminals quickly by analyzing the digital data acquired.
To draw conclusions of the investigation and generate the report. Digital Forensics Investigators also need to make sure all of the findings be concluded in the investigation report coherently.
To improve their own investigation skills with the help of smart intelligent workstations and digital forensic laboratories. As a leading provider of digital forensics laboratory solutions in the industry, SalvationDATA provides a common framework for establishing and managing a digital forensics laboratory that can be used by digital forensics investigators anywhere in the world, improving their investigation skills.
To receive regular training. As digital forensics investigators, they also need to attend training programs delivered by digital forensics solutions providers. With a 10-year training experience, SalvationDATA formed a full range of training programs covering computer forensics, mobile phone forensics, database forensics, video forensics as well as digital forensics laboratory solutions. During the past 10 years, SalvationDATA has successfully delivered thousands of training to digital forensics investigators all over the world.
What character comes along with Digital Forensics Investigators during their work?
Though the definition, workflow, and responsibilities have been comprehensive for digital forensics investigators to implement their work, the below 2 factors are also accounted for during their carrer, which make them so-called Digital Forensic Investigators.
1. Interest and love. It is their interest and love that leads them to enter the industry of digital forensics and to persist in spite of difficulties, especially when we're talking about risks in the career, crime investigation field. Interest and love can make them more brave and persistent.
2. Study a lot with a plan and focus. This is likely to be the case for every forensics investigator throughout his or her career.
Being skillful and knowledgeable are definitely important in this position. Thus, they should conduct self-criticism to know better what level their skills and knowledge are and what would be required for higher standards from the demands. Then, study according to the actual needs, so as to avoid wasting time.
It's not just about learning technology but controlling and scientifically utilizing them to process the investigation, especially for their supporting arsenal including digital forensic tools and digital forensic lab.
They're not always excellent all-around player, but to concentrate on their own advantages. Like focusing on attack and specializing in a certain field and maybe just a top expert in password cracking and video detection in a field.
Keep acquiring new things. Apply new ideas, new technologies, and new methods in other industries and fields in the field of digital forensics.
Conclusion
Knowing how digital Forensics Investigators Work could be just a piece of aspect of this role, which helps you to become one or understand deeply regarding their position.
However, as most experts in their field, apart from supporting tools and types of equipment in their arsenal, it's still difficult to conclude an accurate and efficient result. Only by combining all the elements including rigorous workflow, standard principle, training & studying, and supporting digital forensic tools and types of digital forensic equipment makes a full-equipped Digital Forensic Investigator.
In a way, you're supposed to understand every aspect of Digital Forensics Investigators no matter you're going to become one or work with them.