12 eDiscovery Tools for Forensic Solutions in 2023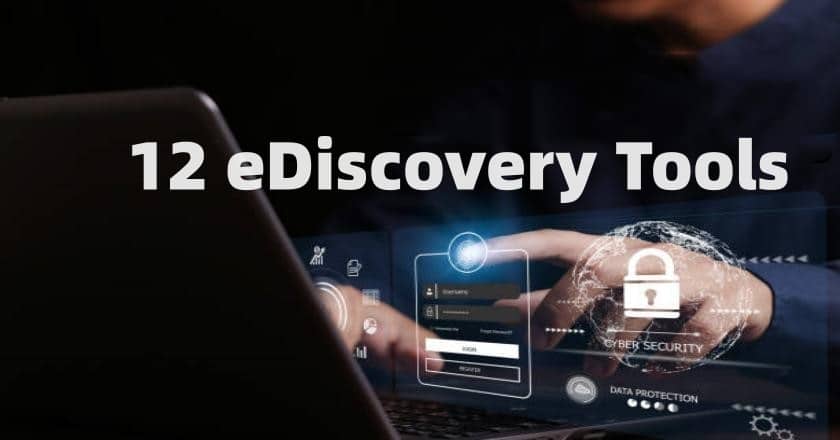 Introduction
There is an exponential increase in the amount of electronic data in this era of digital transformation. With this increase, it is more important than ever to have the tools necessary to search for, find, and organize pertinent digital data for legal and investigative purposes. Let me introduce you to eDiscovery tools, a set of specialized software intended to make it easier to find, gather, and examine electronically stored information (ESI). These days, these instruments are essential to both litigation and investigation processes.
What is eDiscovery? At its core, eDiscovery, or electronic discovery, refers to the process where electronic data is sought, located, and secured with the intent of using it as evidence in a legal case. It's not merely about finding any digital information; it's about finding the right digital information that is admissible in a court of law. With challenges like data volume, encryption, and the ever-evolving landscape of digital storage mediums, the importance of eDiscovery tools in 2023 is undeniable. In the fields of digital forensics and law, they guarantee that digital evidence is gathered and managed in a way that maintains its validity and integrity, making it an invaluable resource. In the realm of digital forensic tools and legal practices, they ensure that digital evidence is curated and preserved in a manner that upholds its credibility and integrity, making it indispensable
Key Features to Look For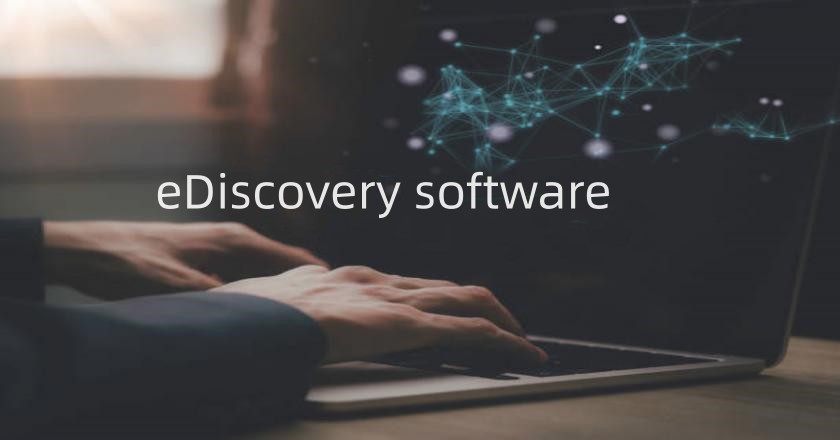 Selecting the appropriate tool for your needs can be difficult in the crowded eDiscovery software market. By concentrating on a few key elements, the decision-making process can be considerably accelerated. An overview of those crucial elements is provided here:
1. Accuracy and Functionality of Search
Any eDiscovery tool's main goal is to quickly search for and discover pertinent material. Therefore, it is impossible to compromise on a reliable search algorithm that can handle proximity, wildcard, and boolean searches.
2. Data Consolidation
The solution should easily interface with multiple data sources, including emails, social networking platforms, cloud storage, and traditional databases, in today's diverse digital environment.
3. Review and Analytics
Users must be able to efficiently evaluate and analyze data in addition to being able to locate it. Efficient tools that provide visual data representations, advanced analytics, and user-friendly tagging can greatly accelerate the review process.
4. Data Security and Compliance
It is critical to preserve the integrity of digital evidence. Make that the solution you have selected complies with applicable laws such as HIPAA or GDPR, depending on where you live. It should also follow normal security procedures.
5. Scalability and Performance
The tool should be scalable so that it can continue to operate at peak efficiency even when your data needs increase and your data quantities get larger.
6. User Interface and Experience
Teams may more efficiently utilize the tool's potential by lowering the learning curve with the help of an intuitive UI, thorough training, and support.
As a potential buyer, leaning on platforms like G2 can offer invaluable insights. Real-time user reviews and ratings provide a candid assessment of a product's strengths and shortcomings. G2's in-depth analyses, grounded in authentic user experiences, can be instrumental in helping you gauge the true efficacy of an digital forensics software.
Armed with this knowledge and aided by genuine user feedback, you're better positioned to make an informed choice in the world of e-Discovery software in 2023.
Top eDiscovery Tools in 2023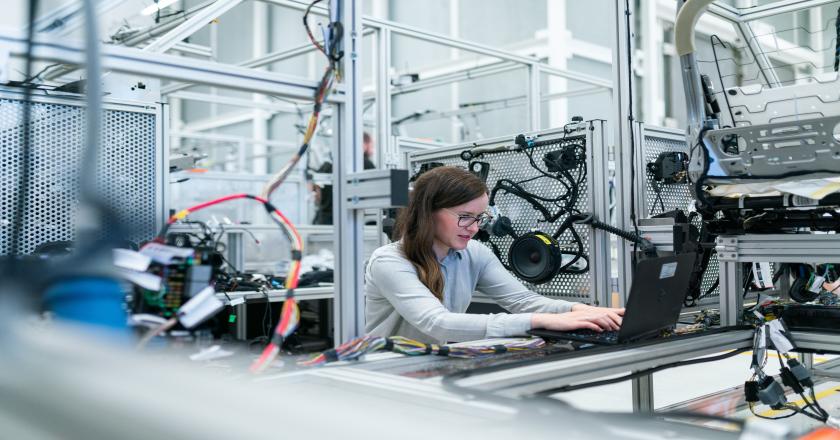 Digital forensics is a field that is constantly changing, and eDiscovery tools have become essential resources. Based on G2 user reviews and the special features these tools provide, these are the best eDiscovery tools to think about in 2023:
1. Everlaw
a user-friendly platform renowned for its potent visualization and search features. Everlaw is a preferred choice for intricate litigation procedures due to its predictive coding and storybuilder features.
2. Logikcull
Highly praised for its ease of use, Logikcull makes data retrieval a breeze with its instantaneous data uploads and fast processing speeds.
3. Relativity
Relativity is a seasoned specialist in the area, serving a wide spectrum of legal professionals and demands with its powerful analytics and adaptable deployment options.
4. Epiq Discovery
Epiq Discovery streamlines the review process and guarantees accurate results with its cutting-edge analytics and AI-driven insights.
5. DISCO eDiscovery
DISCO is well-known for its cloud-native platform, which optimizes eDiscovery from ingestion to production with fast processing and intuitive design.
6. Sightline by Consilio
Sightline streamlines complicated eDiscovery operations and expedites decision-making by utilizing sophisticated data analysis and visualization tools.
7. Casepoint
Casepoint is unique because of its AI-driven capabilities. The eDiscovery process is streamlined by the platform's data analytics and predictive coding.
8. IPRO
Being a flexible tool, IPRO is praised for its easy-to-use interface and strong processing capabilities that can handle a range of case sizes.
9. Exterro
Exterro provides a full suite for legal governance, risk management, and compliance (GRC), with an emphasis on data protection and GDPR.
10. VIP 2.0  
VIP 2.0 is an all-in-one sophisticated video evidence capturer used for CCTV DVR/NVR. Developed by SalvationDATA, it integrates video retrieval, recovery, extraction, analysis and forensic reporting together, freeing you from costly and time-consuming processes, giving you smarter video investigations at a lower cost.
11. Lexbe eDiscovery Platform 
Lexbe distinguishes itself with exceptionally quick processing speeds and an intuitive user interface. It is perfect for team-based projects because of its extensive analytics toolkit and collaborative features.
12. eDiscovery Point 
This tool was created by Thomson Reuters with a focus on simplicity and speed. Advanced analytics and cloud-based access speed up the eDiscovery process.
In summary, even though every tool has its own special characteristics, they all strive to make the difficult eDiscovery process easier. By utilizing user reviews from sites such as G2 and being aware of the unique benefits that each software program offers, companies will be able to select an eDiscovery tool in 2023 with confidence that meets their needs.
Use Cases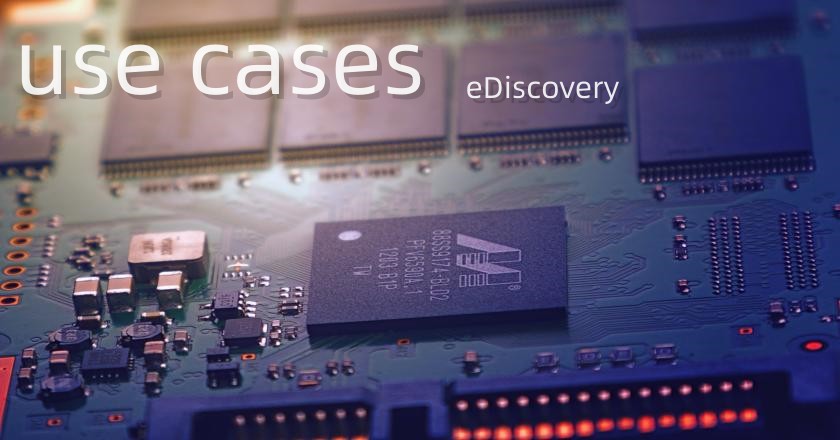 In a world where digital data is the norm, eDiscovery tools have become very important in high-stakes work situations. Let's look at some real-world examples that show how important they are:
Case 1. Streamlining Document Review
Millions of documents were in question in a class-action case against a multinational company. With the help of Everlaw's predictive coding, the legal team was able to quickly put relevant papers into categories and set priorities for them. This cut the time it took to review by hand by more than 60% and also saved a lot of money.
Case 2. Data Collection from Diverse Sources
A well-known law company was looking into corporate espionage that happened through emails, social media, and cloud storage. With Logikcull, the company was able to easily collect and combine data from all of these different sources, making sure that no electronic proof was missed. The result was a full digital trail that helped them build their case.
Case 3. Ensuring Compliance
A global pharmaceutical business that had to deal with strict rules in many countries used Exterro to keep an eye on and manage their data. By setting up automated compliance checks and data management processes, the company was able to avoid legal problems and large fines that could have come from a data breach or failure to follow the rules.
Case 4. Predictive Analytics for Early Case Assessment
In the midst of a complex fraud case, an insurance company sought early case assessment services from Relativity. Based on early data, the organization was able to foresee likely results by utilizing the predictive analytics feature of the application. Their early understanding enabled them to plan effectively, which led to a good settlement before the case progressed to a protracted trial.
Case 5. Cross-Border Litigation
Due to patent infringement, a tech conglomerate was being sued in the US and Europe. Consilio's Sightline was used because of the various regulatory frameworks and data protection regulations. Evidence was gathered and handled properly because of the tool's capacity to handle multilingual data and understanding of jurisdiction-specific data management regulations. Due to this, the conglomerate was successful in both jurisdictions without breaking any data privacy rules.
In each of these situations, eDiscovery tools were more than just software solutions; they were also key allies that improved efficiency, made sure that rules were followed, and helped make strategic choices. These real-world use cases show how the law and investigative processes are changing, and they show indispensable role of eDiscovery tools in cyber forensics.
Future Trends
The field of eDiscovery is always changing, and eDiscovery tool development is keeping up with the quick advancement of technology. Looking ahead to 2023, a number of notable developments and trends are expected to completely change the scene:
1. Augmented Reality (AR) in Document Review
Consider using augmented reality (AR) glasses to "walk through" a virtual dataset, classifying and annotating documents using gestures. The intuitiveness and efficiency of document review may increase with this immersive technique.
2. Cross-Platform Synchronization
eDiscovery technologies will develop to extract data across a wide range of platforms smoothly as data sources vary, from IoT devices to more recent social media platforms, guaranteeing no digital stone is left unturned.
3. Global Data Privacy Convergence
As data breaches become an international issue, nations may decide to enact common eDiscovery and data privacy laws. By doing so, jurisdictional problems related to cross-border litigation and investigations would be eliminated.
Future eDiscovery technologies will be proactive rather than reactive, anticipating needs and providing solutions before problems even exist. These anticipated developments highlight this. In terms of handling legal digital data, the combination of technology with law offers a more streamlined, effective, and thorough method.
Conclusion
When we looked into eDiscovery tools in 2023, we found out how much they change the way law and investigative processes are done. It can streamline the review of large amounts of documents and collect data from a wide range of sources.Being up to date on the newest developments in eDiscovery software is not just recommended, but imperative for legal practitioners, investigators, and companies as a whole. Tools for managing, interpreting, and presenting electronic data must change along with the dynamic nature of this data.
Ultimately the significance of eDiscovery in deciphering this extensive electronic trail will only increase along with the digital imprints we leave behind. Regardless of how things develop, investing in and staying current with the newest eDiscovery tools will always be essential to successfully navigate the digital landscape.