March 6th – 9th, 2022, in Saudi Arabia, during  WDS (World Defense Show), our partner Technology Track showed off one of the workstations Genius 01 of the leading digital forensic lab solution from SalvationDATA.
It's attracting more and more law enforcement agencies, intelligence agencies, and government special sectors from all over the world to start employing or upgrading their equipments for Digital Forensics Investigation, just in case being left behind by the increasing crimes and higher required public reputation!

WDS(World Defense Show)
WDS(World Defense Show) was established by Saudi Arabia's General Authority for Military Industries, focusing on a full range of advanced defense events set to showcase the most leading worldwide inventions and achievements and demonstrate defense interoperability across all domains.
It serves government organizations among the scenarios from Land, Air, Sea to Security, and Space. Therefore, lots of selected and advanced technology and equipment would show off during the show to better serve decision-makers for the governments.
Digital Forensics Workstation GS 01 Shows Off
During the show, our partner Technology Track exhibited one of the workstations of our digital forensic lab, Intelligent Forensic Workbench Genius Series 01, (GS 01).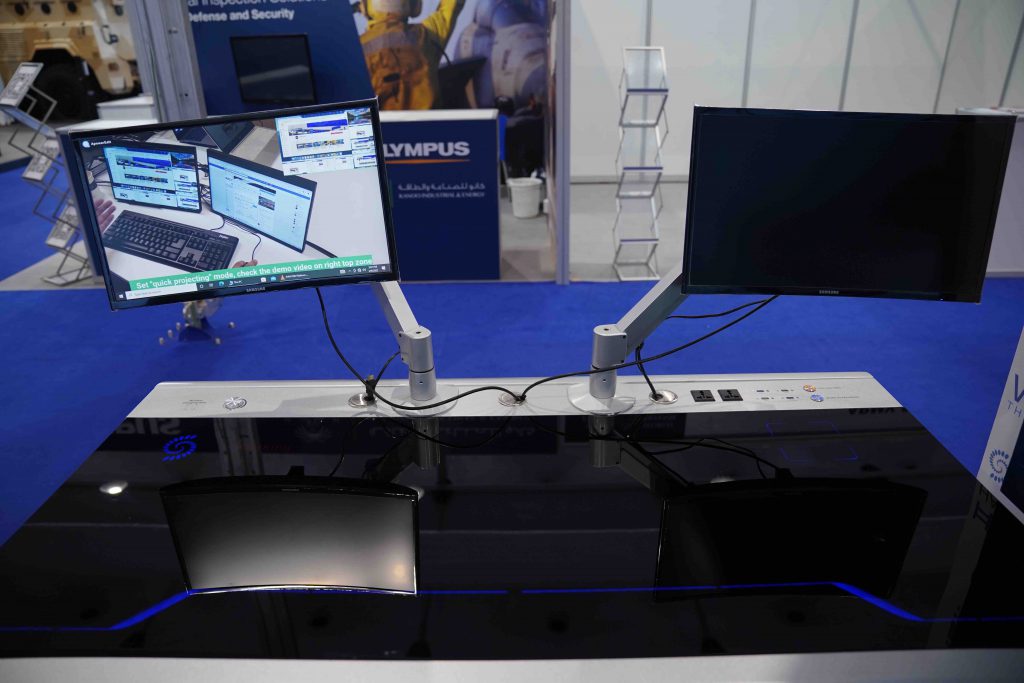 Dedicated Design Trusted by Worldwide Law Enforcement Agencies
In order to perfectly fit the modern working circumstance and scientific workflow for digital forensics investigations,  this solid and line streamed tech-oriented type of equipment is designed specifically to be compatible with various forensic software and related hardware.
In fact, GS 01 has been widely employed together with various digital forensic lab solutions along with other types of equipment across numerous governments and organizations all over the world.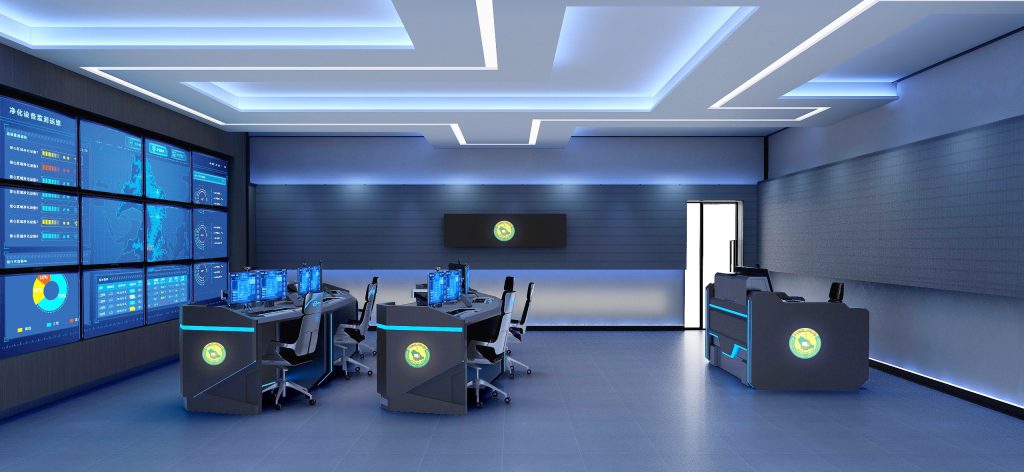 The National Information Center – Ministry of Interior – Saudi Arabia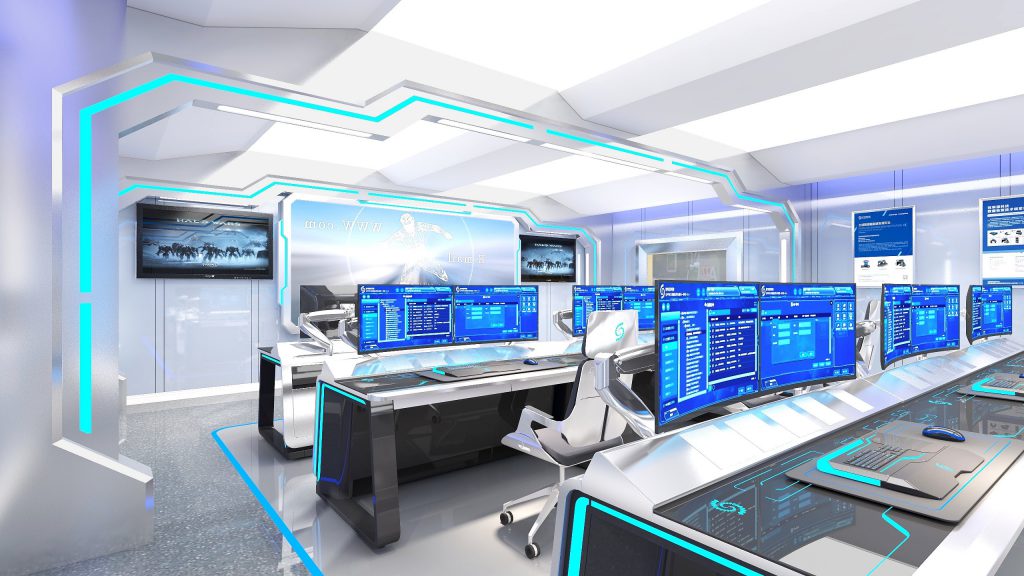 Eygpt Education Center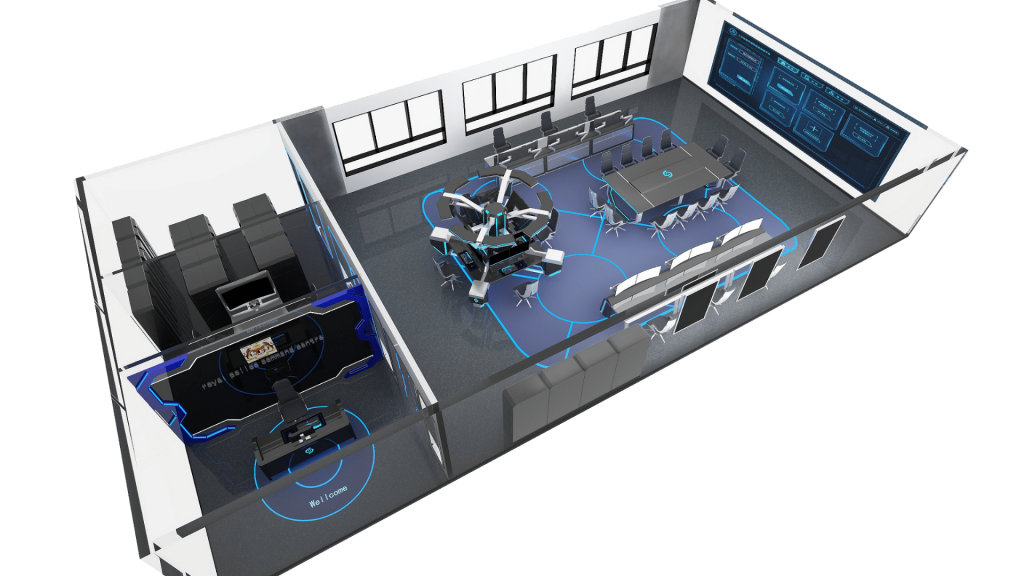 Royal Thai Police Digital Forensic Lab
Some of them are including Abu Dhabi Police, Indonesia National Police, Ministry Of Interior State Of Qatar, National Police Agency (South Korea), Royal Canadian Mounted Police, Royal Thai police, to name a few.

Major Feature of GS 01
To give you basic thoughts concerning GS 01, the below key features could simply demonstrate its structure.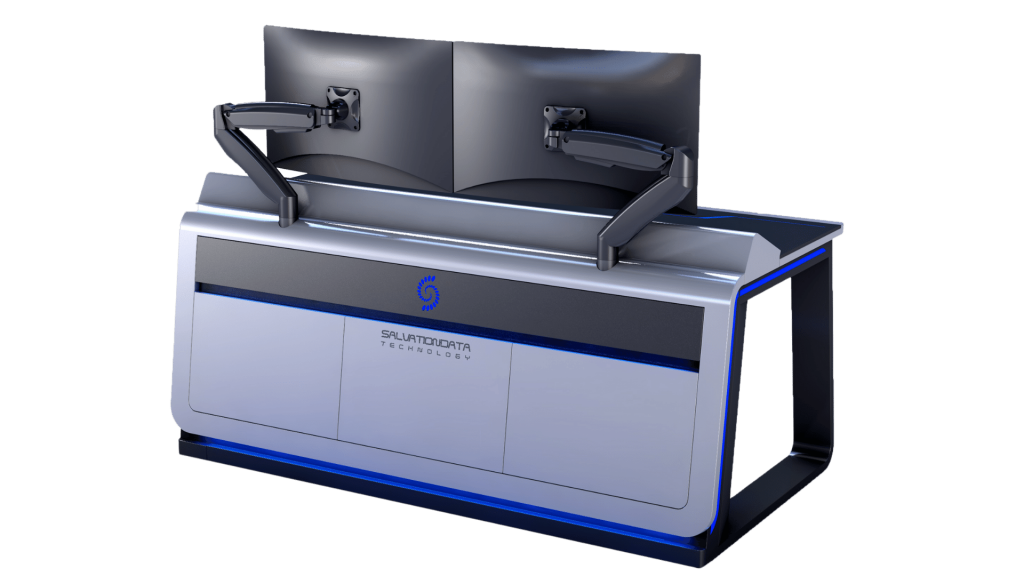 1. High Stability & Durability
The monolithic metal main structure
Static-free surface treatment
In-lab & practical verification for thousand times
2. User-Friendly
Simplified streamline design
Sectorization for computer, interfaces, monitors, power supply, digital display, and the accessory organizer
Ultra-wide desktop and spacious under space
3. Comprehensive
USB interfaces
Power Management
Wireless Charger
Volume Control
Working status digital display
4. Customization
Expandable and renewable computer tower configuration.
Selectable Led light color
Customizable Logo design
Final Thoughts
The outstanding result has been turning out along with the very recent years when Digital Forensic Lab Solution was launched by SalvationDATA, furthermore, it has been affecting the digital forensics investigation world deeply, thanks to its impressive functionalities and leading technologies.
During the World Defense Show 2022, with a live demonstration to showcase its actual capacity, more and more governments have determined to put these solutions into practice to enhance their reputation and case cracking ability!
Equipped by the leading discovered best-in-class security solutions and services to address terrorist threats and all other aspects of homeland security, has been all of the government's concerns. Meanwhile, SalvationDATA is always ready to serve those governments organizations who do concerned about their people!