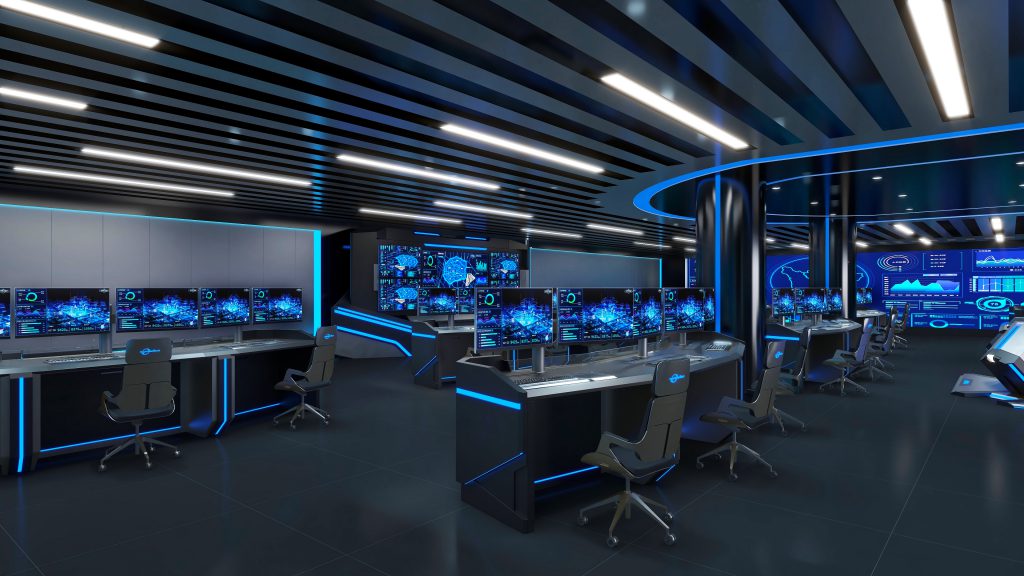 Throughout the history of digital forensics, its development is highly interconnected with technology innovation. Along with the technology innovation, in the current digital society, we've already been in an environment that immeasurable digital data can be generated in a flash via numerous digital ways including phones, computers, videos, etc. Plus, it's still developing and probably turns out with unprecedented digital outcomes.
Without marvelous processing capacity, we'll be incapable of reliably dealing with the existing or future digital data.
What's the status of digital forensics in law enforcement?
When it comes to digital crime, advanced digital forensics capacity has become much more important than ever before nowadays, especially, for law enforcement.
Digital data stands for Digital Evidence on this level.
"Cyber-Crime is a growing problem, but the ability of Indiana law enforcement agencies to investigate and successfully prosecute criminals for these crimes is unclear", quoted from "Digital Forensics in Law Enforcement: A Needs Based Analysis of Indiana Agencies" in Journal of Digital Forensics, Security and Law: Vol. 11: No. 1, Article 4.
Obviously, due to technological progress and the borderless nature of the interconnected world, lots of crimes are developing into digital crimes. Whereas, we're not really ready for effectively investigating such cases.
The rising digital crime threats and attacks evolves like never before. We're in urgent need of getting ready to accessibly and effectively deal with the digital crime.
Therefore, a trusted digital forensics lab to support the whole digital forensics has never been more important.
What is Digital Forensics Lab?
Just like soldiers requires equipment, investigators for digital evidence surely requires their "equipment"as well.
And, that's what we called, Digital Lab .
A digital forensics lab refers to a designated location or facility for investigators to identify, seize, acquire and analyze all electronic devices related to all cyber-enabled offenses reported to collect digital evidence which is presented in a court of law for prosecution purposes.
In a digital forensics lab, the certified forensic examiner fixes, extracts and analyzes the data stored in the smartphones, DVRs, HDD, SSD, Flash cards, SD cards, sim cards, UAVs, Car-Recorders, Imaging files, and other types of digital data collected from the crime scene or suspects.
Now we are living in the digital world no doubt, digital forensics laboratory plays an inevitable role in helping the investigators or examiners to gather all the available electronic data then figure out the key clue, and finally present evidence to the court.
Digital forensic experts are obliged to continuously learn and develop their expertise, especially in the context of the emergence of smart cities/homes, connected cars, drones, mobile networks, and cloud platforms.
What is needed for a digital forensics lab for digital forensics analysis?
- Softwares & Hardwares
Due to numerous processes and techniques are required to set up an advanced digital forensic laboratory, an overall understanding of the hardware & software is essential.
With over 20 years of expertise, SalvationDATA has widely been known as the One-Stop digital forensics solution provider in the world.
With multiple digital forensic solutions including mobiles, videos, computers, and database integrated into the most leading digital forensics laboratories solution, such intelligent digital forensic software effectively cooperates with the fantastic hardware designed by SalvationDATA, which ends up with the most advanced, reliable, and awesome digital forensics laboratories all over the world.
- Structure & Security
Since the digital forensics lab plays a significant role in our justice system and key research endeavors, the equipment included in the lab is critical.
The most common instruments in forensic laboratories are microscopes, spectrometers, chromatographs, and fume hoods.
Also, when establishing a digital forensics laboratory, several standards are of great significance, such as risk management (ISO 31000), environmental management system (ISO 14000), information security management (ISO 27000), occupational health, and safety (OHSAS) 18000) and so on.
- Tips
The digital forensics lab must be able to use forensic equipment to produce correct forensic results. The device can be in the form of hardware, software, open-source or commercial tools. Before use, the equipment must be tested and verified to ensure that it can produce correct results.
- SalvationDATA Digital Forensic Laboratories
According to the actual process of our customers' forensics work, we divide the laboratory area into:
Reception area
Data fix area
Data recovery area
Smart devices forensics area
Video forensics area
Data analysis
Storage area
Reporting area meeting area
Besides, the following table lists out all the equipments along with SalavationDATA digital forensics laboratories.
1.Data Recovery: DRS (Data Recovery System) is the next-generation intelligent all-in-one forensic data recovery tool that can help you acquire and recover data from both good and damaged storage media like HDD simply and easily.
2. Mobile Forensics: SPF Pro (SmartPhone Forensic System Professional) is a forensically sound system for extracting, recovering, analyzing, and triage data from mobile devices such as Android phones, tablets, iPhone & iPad.
3. Video Forensics: Video Investigation Portable 2.0 is the most effective extraction and recovery software that can get access to the normal or even non-functioning DVR surveillance systems without the password, also help the investigators to search and retrieve video evidence from live CCTV surveillance system efficiently.
4. Database Forensics: Aims to resolve the problems about the deleted & damaged database files, damaged file system, restriction of application system accessibility, Database Forensic Analysis System helps Investigators conduct the previewing, recovery, extraction, reorganization, analysis, exporting operations to the database files involved in the cases independently without the assistance from the specialists or pre-configurate.
By providing a full range of digital forensics lab solutions along with corresponding digital forensic tools, SalvationDATA helps investigators conduct various forensics analyses effectively.
Furthermore, Involved in furniture design, proprietary workspace, acoustics, and electricity control, as well as security, SalvationDATA has brought the patented technology and unique designs from digital forensics to whatever fields that require advanced laboratories solutions!
SalvationDATA provides a common framework for establishing and managing a digital forensics laboratory that can be used anywhere in the world. It is also expected to help close the gaps in digital forensics practices and capabilities among countries. To create momentum for the field of digital forensics and make it a very solid and important field of police affairs and law enforcement, SalvationDATA will play an innovative spirit in the activities of digital forensics laboratories and contribute to overcoming complex global security challenges.