Why Would You Have To Deploy A Professional DVR Forensics Software?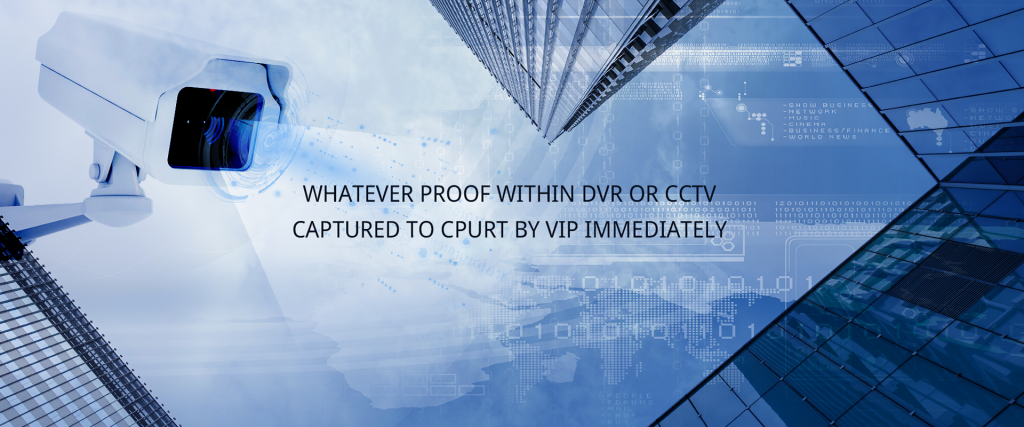 What role does Video Surveillance play nowadays?
Video surveillance is the physical basis for real-time monitoring of key departments or important places in various industries and DVR Forensics means a lot.
Management departments can obtain effective data, images, or sound information through it, and timely monitor and remember the process of sudden abnormal events so that they're are capable of providing efficient command in time. For instance, law-Enforcement could deploy a police force to handle specific cases at once.
Besides, Video Surveillance systems are increasingly widely used in various industries.
For the typical application scenarios, it's always included banks, securities business premises, enterprises and institutions, agencies, internal and external environments of commercial establishments, building passages, parking lots, internal and external environments of high-end community homes, and libraries, hospitals, parks, etc.
More importantly, at the same time, within and without above multiple vital scenarios, the video surveillance system plays an irreplaceable role by recording illegal and criminal acts and capturing important criminal clues, which provides law enforcement officers a clearer investigation direction, and improves the efficiency of law enforcement agencies in solving cases.
Video Forensics Analysis
However, in the face of such a huge amount of surveillance video and massive data, how to deal with the surveillance video scientifically and then obtain the most effective information is a big problem for law enforcement agencies everywhere.
Having said that, we have to mention the term video forensics analysis. The so-called "video forensics analysis" refers to the scientific examination, comparison, and/or evaluation of video in legal matters.
Video recordings used in legal proceedings must be first verified to ensure the authenticity of the evidence and suitability for court purposes. Video forensics analysts must also determine which facts or evidence may be relevant to the case.
Whereas, only evidence handling knowledge and technical expertise is not enough.
Generally speaking, Video Forensics includes the following tasks:
Extraction and fixation of surveillance video data (network extraction, hard disk extraction)
Recovery of lost surveillance video data (initialized, deleted, overwritten)
Analysis of surveillance video data (video trans-coding, retrieval, image analysis)
Moreover, This field also requires a high level of critical thinking. These tasks are tedious and complicated, and even important clues, are easily lost due to misoperation.
Thus, though Law enforcement officers are with professional criminal knowledge and skills, they always can not easily master them effectively and accurately.
From what we can conclude above, without the support of professional video forensics tools, law enforcement officers and video forensic investigators would always encounter difficulties in their investigations.
SalvationDATA's Video Forensics Software — VIP 2.0
To assist law enforcement agencies in carrying out the above work effectively, SalvationDATA launched a special solution for surveillance video forensics——Video Inspection Portable (VIP 2.0) few years ago, relied on its decades of expertise and experience in data recovery and digital forensics.
In VIP 2.0, it promotes the efficient and effective extraction and recovery of digital media evidence for law enforcement and investigators by utilizing the forensically sound manner approach, audio and video evidence, which can quickly, easily, and securely be recovered directly from CCTV and DVRs.
Also, by getting through the normal or even non-functioning DVR surveillance systems such as burnt, watered, and damaged DVRs, VIP 2.0 not only can perform forensic data recovery from password-protected DVR directly but also can search and retrieve video clips from live CCTV surveillance system quickly and easily.
The key features of VIP 2.0 include:
VIDEO EXTRACTION AND RECOVERY
Disk Extraction: bypassing the DVR passwords enables forensically extraction videos in normal condition, furthermore recovers the lost, deleted, overwritten, and fragmented files.
Network Extraction: supports video recovering from the surveillance host or router through a remote network download module. Automatically detects the surveillance host IP and configuring localhost IP, after the network connected, VIP can export large volumes of data as quickly as possible.
Disk Imaging: with complete workflow compatible with forensic needs, it supports quick data image from source disk into a file, to ensure the integrity of data during the investigation process.
Multi-Tasking: can extract and recover multiple DVR/NVR hard drives simultaneously, maximumly supports 8 pieces of hard drives at the same time.
UITRA TRANCODER AND PLAYER
Video Trancoder: supports mass video clips to be transcoded into the required format in one time but no limitation on the number of files, greatly shortens the time should be spent on the investigation.
Ultra Player: no needs for diverse video players but only one player supports numerous formats.
VIDEO RETRIEVAL AND ANALYSIS
Intelligent Video Retrieval: filtrates the video clips by the options of: colors, focusing area, movement direction, trap wire, human and vehicle, VIP 2.0 will quickly sort out the category which investigator may concern from abundant videos.
Human and Vehicle Identification: able to search the human or vehicles in the video clips according to the optimized algorithm, accurately position the video clip that investigator might be interested.
Motion Detection: analyze and retrieve the moving object according to the moving direction by arrow diagram, and quickly capture key information for the forensic investigators, devoting to clarify the crime scene more clearly.
TECHNICAL COOPERATION
One-Click Operation: the technical collaboration with 

Amp

ed

 software provides a seamless workflow between the forensic acquisition and the analysis & enhancement. The video clips which are extracted and recovered by VIP2.0 can be directly opened with Amped FIVE, we are working together to make your job easier and faster.
FORENSIC REPORT
Capture to court: we know evidence integrity is a top priority, which is why forensic report also logs every step taken during the video reporting process. For complete the chain of evidence management, VIP2.0 generates the evidence audit and disclosure report in PDF and HTML.
VIP 2.0 has received tremendous praise from law enforcement agencies around the world since its emergence. In recent years, police from Canada, Hong Kong, Thailand, Mala ysia, Italy, Latvia, South Africa, and Myanmar have all purchased VIPs from SalvationDATA. In 2017, VIP 2.0 were successfully selected into the directory of digital forensics tools by CFTT (Computer Forensics Tool Testing). In 2019, VIP 2.0 helped the Thai Police successfully to extracted and recovered the abnormal video files which were proved to be the key evidence for the fire crime investigation.
Therefore, the need for law enforcement agencies to deploy a professional DVR forensics tool like VIP 2.0 is self-evident. Police officers especially digital forensic investigators ought to equip themselves asap!
Just stay tuned with SalvationDATA and keep yourself equipped since you know what's helpful for your investigations!